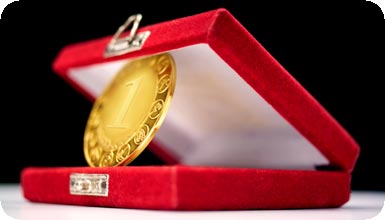 Olympic athletes and their coaching staff comb the world for everything that will give them the edge for world competitions.
Nutritional supplements are at the top of the list, but they need to be guaranteed free of banned substances and at optimal levels for peak performance. That's why
USANA's
award-winning products are top of mind for 600-plus Olympians, pro and other elite athletes.
Athletes demand the best and refuse to put anything but the very highest quality products in their bodies.
That's also why the USANA product line is an excellent choice for the regular public. Our bodies deserve the best products also to power our bodies for a lifetime of vibrant health.
When you're watching the Games in London, watch for Team USANA athletes, like Kim Clijsters, Sam Stosur and other USANA Brand Ambassadors from the Women's Tennis Association. There are 60-plus Olympic athletes trusting USANA with their health regime, so stay tuned for news on their performances. Whether they medal or not, they are champions for being there and we applaud them.
They can compete with confidence, knowing the USANA supplements they are taking are guaranteed for potency, purity, dissolution and bioavailability, at the same level of excellence in manufacturing as pharmaceutical medications. They also come with a million dollar guarantee that they are free of banned substances, a huge factor for those who constantly undergo doping tests.
Go Team USANA! Go everyone who powers themselves with USANA products!
Dave and Deanna Waters
Committed to Excellence
1-204-237-8250
Contact us
or a USANA Associate of your choice to get powered up with USANA!