Most people think of energy drinks as something kids gulp down like soda pop, only with more clout.
---

It wasn't until Usana Health Sciences introduced the Rev3 energy drinks, that I considered them as something that would make a difference for me.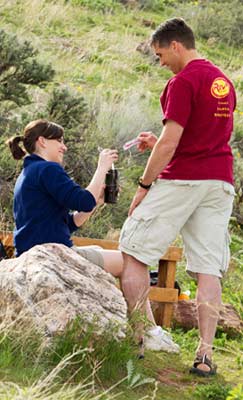 Serious athletes use them for an edge or advantage. Ordinary people like me, love them for that extra boost of sustained energy and mental clarity. Rev3 Energy™ comes in either the can or the Rev3 Energy Surge™ Pack. I use the surge packs at the gym for more stamina, and the cans in the afternoon, when I might get a dip in concentration. Savor the taste, and wow!

Rev3 is the right way to stay energized:

No artificial flavors, sweeteners, preservatives, or colors

Low-glycemic, for sustained energy*

Provides vitamins, minerals, and antioxidants to support energy metabolism at the cellular level*

Contains a complete and proprietary Energy Complex with L-Carnitine, tea, ginseng, rhodiola, cacao, ribose, citrate, malate, and coenzyme Q10
And remember, Rev3 can provide the perfect introduction to USANA's wide array of other products. Serve Rev3 the next time you're hosting an event and reap the rewards. People love them!

Deanna and Dave Waters
Committed to healthy lives, healthy homes and secure incomes.
We'd love to hear from you! 1-888-320-8250